Back in Belgium
Posted, Thursday, 16 September 2021
What a race we had for round 5 in LSI! Our first sprint event saw many different winners, and first time winners! Darksolt took their first victory in the feature race after a long har d battle, and PJMdermalcher took the top step for the sprint race, which made it their first win in two year, so a very well deserved result! Sword4000 had lost out on so many potential victories recently, but they finally reached their goal and won the feature race in the F1.5 EU Tier 1 Championship, while Moorthy took first place in the sprint race after an intense battle at the end! In the F1.5 NA/SA Championship, Sidewinder303 performed a brilliant last to first challenge and took the win for their home Grand Prix by a dominant margin, whereas th e other Red Bull driver, SlipperySloth was victorious in the sprint race! Finally, FourscoreBike51 won both the Feature and Sprint races to extend their championship lead! A massive well done to all the drivers who took part in the first LSI sprint event, as it was a hectic and intense few races!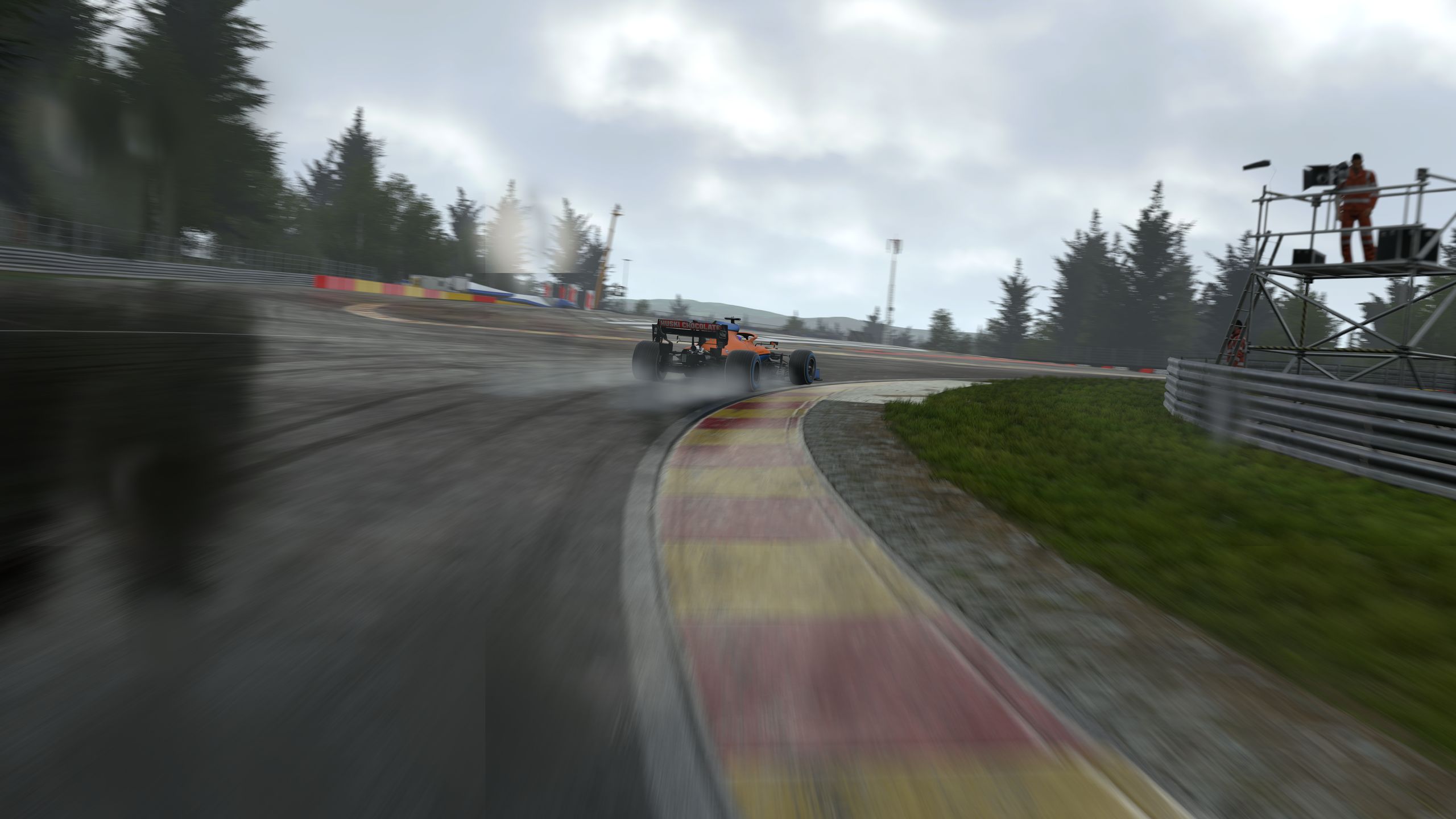 Eau Rouge Strikes Back
LSI saw the drivers competing at one of the most difficult circuits in the history of Motorsport, and it definitely lived up to its expectations. Despite many drivers not finishing the race, those who did won in an amazing fashion. Cisko_Jr took their first LSI F1 win after many missed opportunities, but finally their results have improved enough to put themselves on the top spot! Stefanio took a dominant win in the F1.5 EU Tier 1 race as they had amazing pace and managed to cope under the pressure! Larlak also takes their first w in in the F1.5 NA/SA race as they steal away the victory from Sidewin der303! FourscoreBike51 took another win in the F1.5 EU Tier 2 Champi onship as they drove a solid race with no mistakes! A tough race but a massive well done must be said to the race finishers as their efforts were amazing!!
Blink And You'll Miss It
We're off to the Marina Bay Street Circuit for round 7 of the LSI Championships, and the drivers will need to have full focus on the road. A track that is known for its tight corners and chunky kerbs, can the we survive through the night? Make sure you are watching us live on Twitch this Friday and Saturday, you won't want to miss this!