Battle In Bahrain
Posted, Thursday 7th October 2021
The second night race of the season arrived, and we got down to business in Bahrain. The drivers knew that the race ahead of them was going to be tough, but also full of opportunities, so they faced it head on!

After winning in Austria due to time penalties, MisterALTF4 took a second win in a row, followed by Stefanio, Jamo and FourscoreBike51 being victorious in F1.5.

Arkin put it on pole to make an epic return to LSI after a long time away, and with their dominant pace in time trial, it was no surprise! Arkin had a great start, Zingy challenged them into turn one, forcing them off line and making them vulnerable, however, Arkin was able to get the better of the Mercedes driver, and held onto the lead. Flux's best qualifying performance ever saw them start in third, however, this was a curse in disguise as they made contact with Zingy early on, putting themselves at the back of the grid and retiring from the race. Luckily Zingy survived.

Arkin extended their lead drastically while the cars behind battled for position, with Zingy making their way up the field, and MisterALTF4 moving up into the points after briefing being in last place at the start of the race. Unfortunately, the second retirement of the race saw Le'Mon out once again, as they lost control at the first few corners. On lap seven, the pit stops began to come into play, and the strategy game begun!

The race leader, Arkin, stayed out for as long as they could to extend their tyres to help them in the end of the race, and with their massive gap that they created between the cars behind, they were able to do just that without any worries of losing the race lead. Now onto different strategies, Arkin made their stop on lap 10, but as they exited the pits, Rullatorn, IgorPro and MisterALTF4 were on alternate strategies, creating traffic for the Red Bull driver. One driver who gambled with a very different strategy was Cisko, who pitted from the soft tyre compound… onto another soft tyre, which no one saw coming. Did it work? Only time will tell.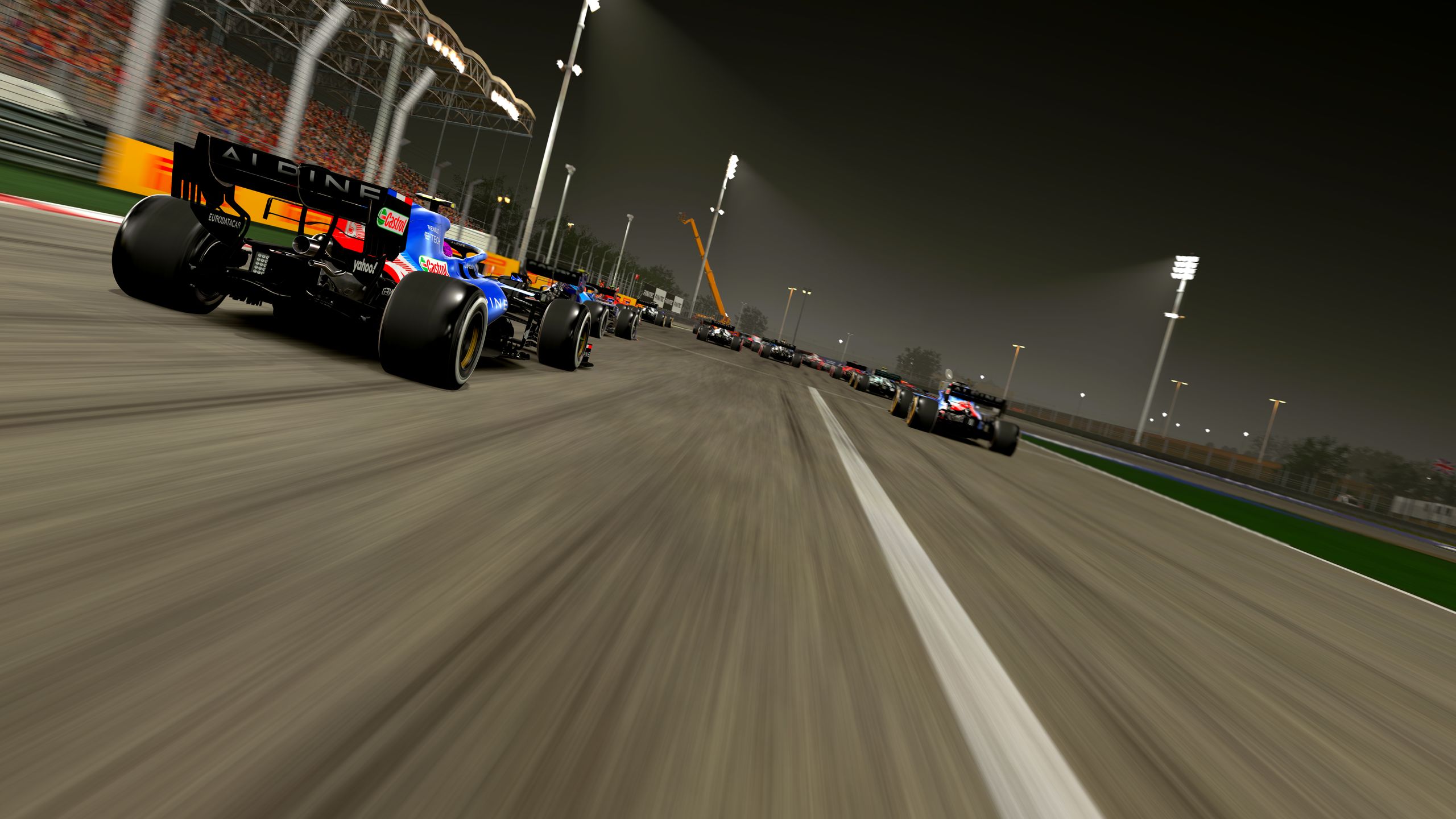 Just as the drivers were settling in to the race, with some drivers making their stops and some staying out, we saw Sixroi make a mistake on the exit of turn 4, which brought out the first Safety Car of the race, which was a golden opportunity for all the drivers on the alternate strategies. This saw every single driver except one go to the pit lane for fresh tyres, including the early on race leader who already pitted for the mediums. This meant that Arkin lost track position, now finding themselves in third position. The Safety Car made its way back to the pit lane on lap 15, and it was time to go racing once again in the desert.

On the exit of the final corner, MisterALTF4 backed up the pack, and went for the restart, however, IgorPro missed out as they spun just as they put the power down, putting them right at the back of the pack. It seems as if they overestimated the performance of the hard tyre compound. Instantly, Cisko was pressurising Arkin into turn 1, which to the delight of MisterALTF4, slowed both drivers down, allowing them to escape. Unfortunately soon after, Cisko disconnected from the session which saw them drop a few positions in the race, and it came apparent that there were still a few desync issues that were affecting the drivers during the race. This promoted Zingy up to third place, with only Arkin and MisterALTF4 up the road, which meant Arkin would now have to battle two world champions for this grand prix victory.

A few laps in, MisterALTF4 and Arkin both escaped the Mercedes of Zingy but putting in fastest lap after fastest lap, however, now the Ferrari was at risk with Arkin within DRS range. Arkin made several attempts to pass MisterALTF4, but they just wouldn't budge. Little did they know, Zingy was creeping up on them as they slowed each other down. Meanwhile, both Williams drivers, BNJMN and Rullatorn were having their own battle, which got a little bit heated and unfortunately ended with BNJMN spinning out after contact was made.

Arkin just couldn't get past MisterALTF4, but now Zingy was in the mix. Arkin knew he needed to pass the Ferrari now or never to avoid the Mercedes as much as possible, however, their successful overtake soon saw them be re-overtaken, as MisterALTF4 somehow got DRS, and stole back the lead only 3 corners later. The following lap the trio make it three wide into turn 4, and as they banged wheels through the corner, MisterALTF4 maintained their lead, but Zingy and Arkin were still side by side. Into turn 5, Zingy held their line, however, Arkin did not know they were there, and Arkin was spun around, and saw them plumet down the order.

Now only Zingy and MisterALTF4 were out front, and as Zingy was able to save earlier on while MisterALTF4 used all their energy battling Arkin, Zingy had an opportunity to take the lead. Down the DRS straight and into turn 1, MisterALTF4 expected the Black Arrow to dive down the inside, but to their surprise, they did not. Instead, Zingy waited for the second DRS straight to make a move for the lead. MisterALTF4 moved right, Zingy moved left, but then surprised MisterALTF4 with another move to the right and now had the inside into turn 4, however, contact was made between the two, putting Zingy into a half spin and leaving them with minor wing damage.

Onto the final lap of the race now, Arkin was into P6, fighting MaxMaarten and Cisko for fourth place, but it was hard to see who finished ahead as the desync issues mixed up the final grid, but I'm sure it was a great battle. MisterALTF4 won the race in the desert, while their old team mate, MissingYew stole P2 from Zingy due to time penalties, and we have to say, to get a podium on their 15 lap old soft tyre is impressive to say the least.

F1.5 saw plenty of action in their races, with Stefanio finally making a return to the top step of the podium to make it their first win in over a year, their second win overall which were both scored at Bahrain! After a great recovery race, they definitely deserved that one! A mention should also go to Dualeux who took pole position, and after a tough race, manged to climb their way back up to second position! Two in a row for McLaren's Jamo as they showed some amazing pace, an ran away with the victory. FourscoreBike51 won again, which was redemption for the last race in Bahrain, however, it wasn't easy as they found themselves in trouble after a spin late in the race, but managed to get back up and carry on till the end.
Racing In Brazil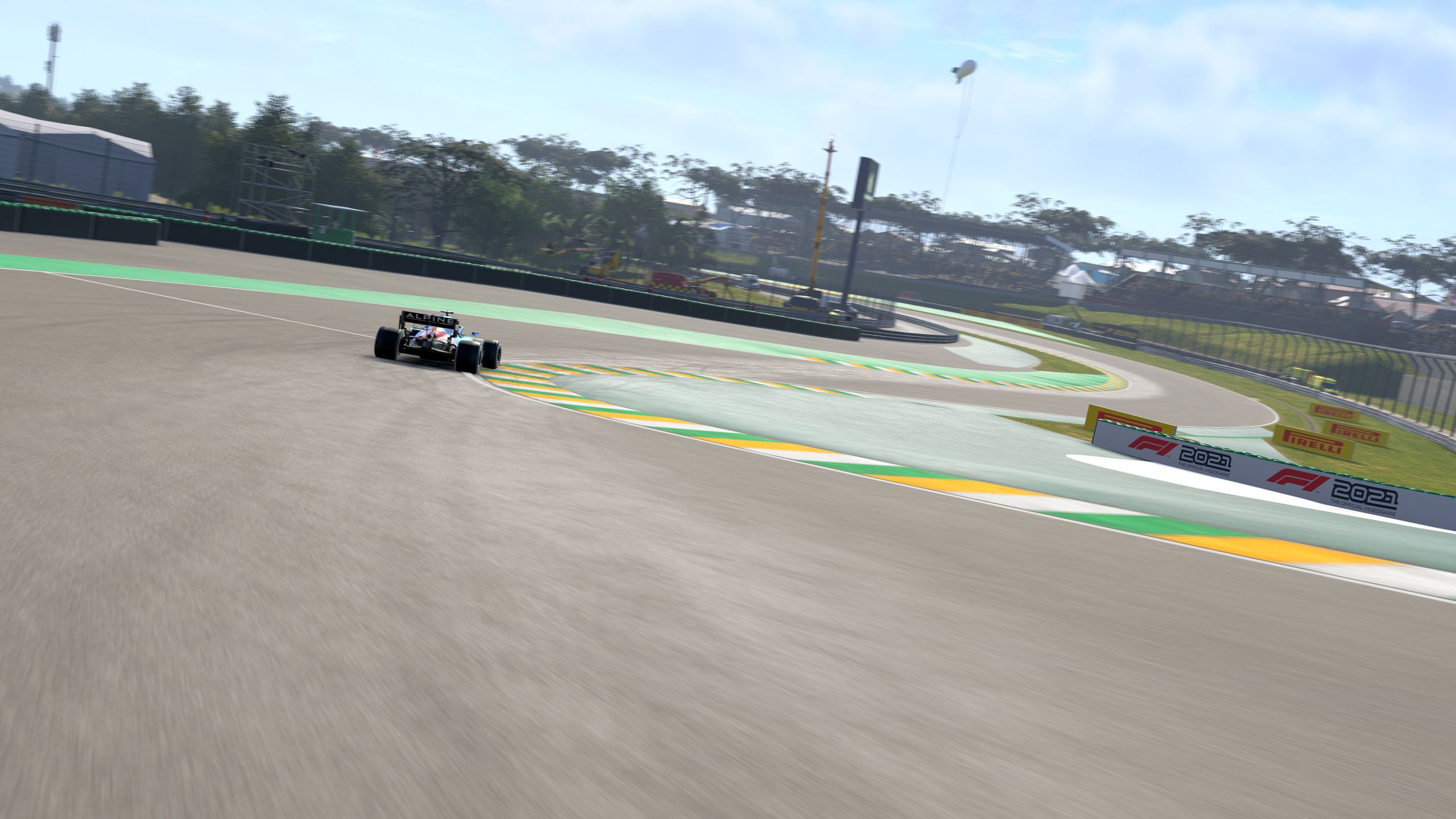 MisterALTF4 leads the championship as we head to São Paulo for round 11 of the LSI Formula One Championships. A track the requires patience and strategy, the drivers will have to put their knowledge to the test in order to be successful around here.

The Brazilian Grand Prix is going to be intense, so be sure to watch the action live on our Twitch channel this Friday and Saturday, and head over to our Discord server to get involved!